Blakes Bar
Have a seat and take a sip… We are part of the GALWAY WHISKEY TRAIL. 
In the heart of Galway City, Blake's Corner Bar is a traditional bar, where you can soak up the live music, chat with friendly locals or relax by an open fire with one of our many Irish whiskeys.
Serving breakfast, lunch and dinner, our menu features a range of daily specials and caters for a variety of dietary requirements.
We're also part of the renowned Galway Whiskey Trail with a vast selection to explore, along with our popular, bespoke "Four Corners of Ireland" whiskey tasting boards.
—
Planning a party?
páirtí a phleanáil?
—
Whiskey Tasting
Blasadh uisce beatha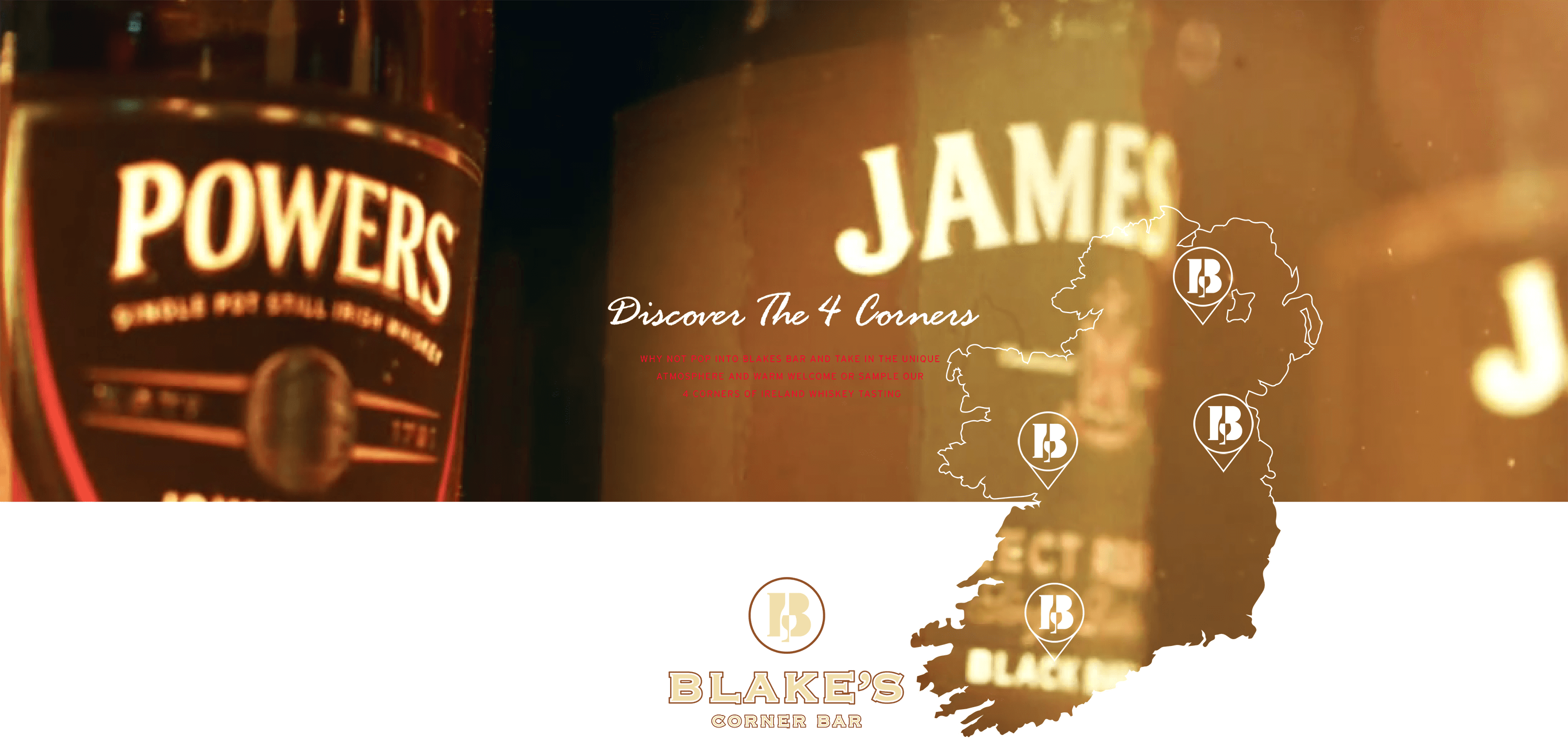 Visit Us
We are located on Eglington Street, in the heart of Galway City.
Opening Hours
Monday – Sunday:
11am – Late.