About Us
Specialising in Steak & Seafood dishes, we're one of Galway's most popular restaurants. 
Since 2012, Brasserie on the Corner has been synonymous with delectable cuisine and a warm welcome.
Our commitment to top-quality dishes using local produce ensures a diverse menu catering to all tastes and dietary needs. The professional team guarantees your exceptional experience.
Wine has become integral to our identity, with regular wine clubs and tasting events throughout the year. Awards adorn our restaurant, a testament to our team's dedicated work in food, customer service, and wine selection.
Celebrity chefs like Rachel Allen, Catherine Fulvio, and Roz Purcell have graced our kitchen, promising more exciting events in the near future.
Enjoy breakfast from 10 am–12 pm, lunch from 12 pm–5 pm, and an evening a la carte menu from 5 pm–9:30 pm. Our Pre-Theatre (Early Bird) menu is available from 5 pm–7 pm daily.
Home to Blake's Corner Bar, our quintessential Irish pub offers a friendly welcome, live weekend music, a cozy fireplace in colder months, and an impressive drinks selection. Blake's, a founding member of the Galway Whiskey Trail, received the Best Bar Food in Ireland award at the 2019 Irish Bar of the Year Awards. Explore more about our bar Find out more about our bar Here.
Executive Head Chef Joe Flaherty
Hailing from the wilds of Connemara, Joe leads the Brasserie on the Corner kitchen team, infusing his cooking with early influences from the region.
From the beginning of his culinary journey, Joe immersed himself in the best West Coast seafood, Connemara lamb, and organic vegetables, shaping the foundation of his culinary career. While Joe now describes his food as smart casual, the ethos remains unchanged: utilizing the best seasonal and local ingredients.
With over 20 years experience cooking for Galway diners, he has brought his unique style and success to various kitchens. However, it's at Brasserie on the Corner that Joe has found the perfect match for his style and cooking philosophy. His freedom of expression, coupled with world-beating local produce, establishes Brasserie on the Corner as the epitome of casual Irish dining.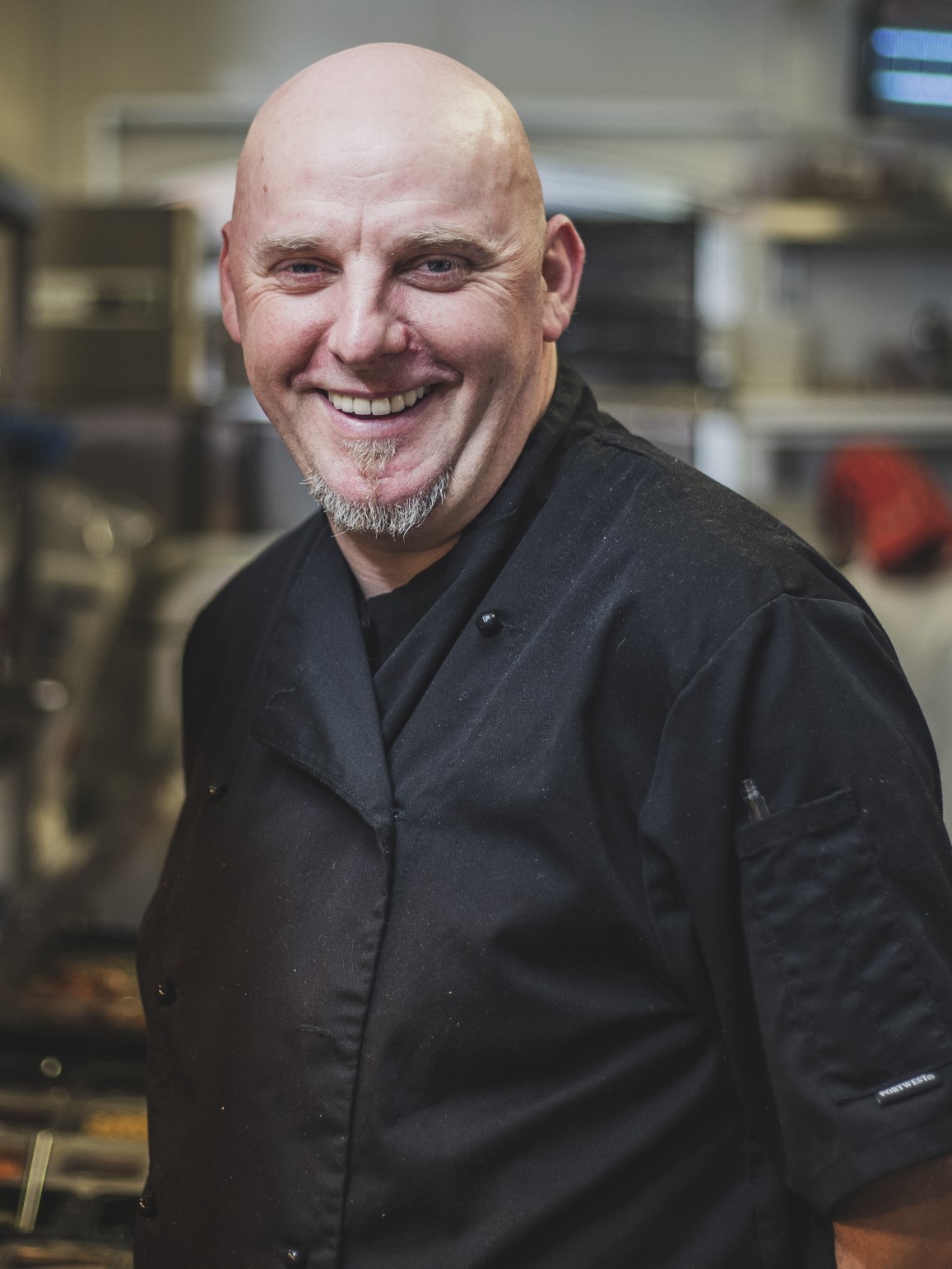 thetaste.ie
"The restaurant features all the elements of an authentic bistro, from a cozy, unpretentious atmosphere to delicious fare at a modest price and will transport guests to an oasis of calm from the hustle and bustle of busy city life."
Georgina Campbell
"In the bright room with a shining vaulted ceiling, the smartly dressed staff are quick to meet and greet and settle you at a table… This restaurant has enjoyed popularity from the day it opened and remains one of Galway's pleasantest dining spots."
John & sally McKenna
If you want to experience and enjoy this vivacious and bewitching blast of energy, then Brasserie on the Corner is the perfect portal that allows you to access the raucous exuberance that defines the capital of the West. 
Lucinda O'sullivan
 …a lovely atmosphere, plenty of buzz, excellent service and some really good food, It's tough to beat. Specialists in steak & seafood, the ethos here is quality, with a big focus on local suppliers. They also have an impressive wine selection with more than 40 to choose from, sourced mostly from boutique family owned vineyards.
Visit Us
We are located on Eglington street, in the heart of Galway City.
Opening Hours
Open at 11am with last orders at 9.30pm.