Head Chef Joe Flaherty, along with the Brasserie on the Corner team, present Blas na Samhna Banquet at Brasserie on the Corner in celebration of Blas na Gaillimhe – Blas na  Samhna on November 27th, 2023 at 7:30 pm
Indulge in the rich flavours of Galway at our Blas na Samhna Banquet as you join us for an unforgettable evening celebrating our local supplier's seasonal delights.
Immerse yourself in a unique culinary experience as we take you on a journey through our three course menu, with each dish expertly paired with the perfect wine accompaniment to enhance your dining experience.
To secure your seat to experience the finest of culinary artistry email: info@brasseriegalway.com
Entry to the event includes a full three course meal and a glass of wine with each dish.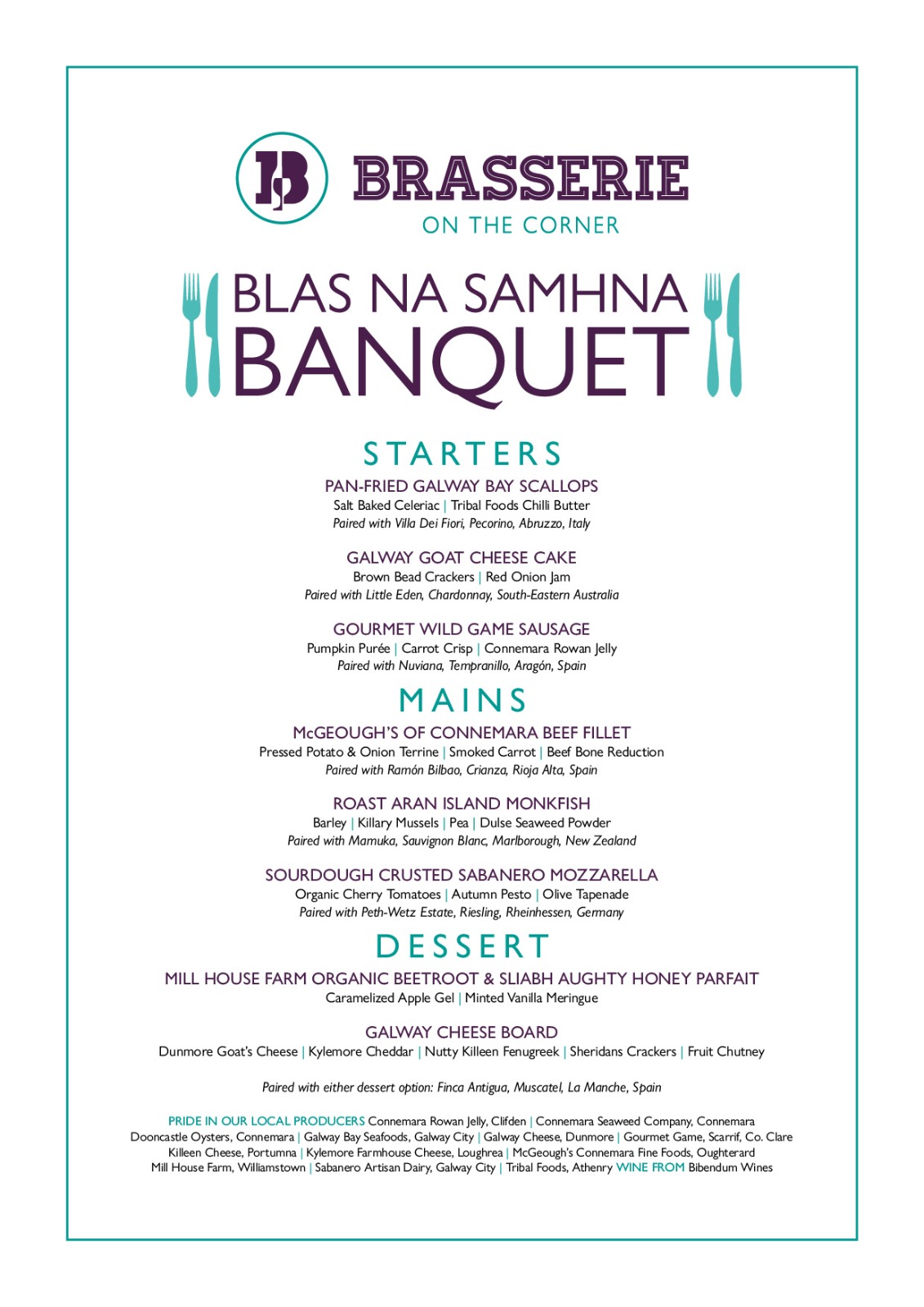 Our Local Suppliers featured on the night
Galway Bay Seafoods, Galway City | Tribal Foods, Athenry | Galway Goat Farm, Dunmore | Gourmet Wild Game, East Clare | Mill House Farm, Williamstown | Connemara Rowan Jelly, Clifden | McGeough's of Connemara, Oughterard | Dooncastle Oysters, West Galway | Connemara Seaweed, West Galway / Sabanero Artisan Dairy Cheese, Galway City | Kylemore Cheese, East Galway | Killeen Cheese, Portumna | Bibendum Wines
We are also running a selection of Blas na Samhna specials for the whole month of November – so keep an eye on our socials.